Sign up now to receive these FREE recordings and to be notified about our next Awakening Your Kundalini Summit:
Kundalini: Accessing the Flow of Grace with Gurmukh Kaur Khalsa
Accessing the Infinite Potential of Being with Anand Mehrotra
Featured Speakers:
(click photo to learn more)

Guru Singh

Pandit Rajmani Tigunait

Gurmukh Kaur Khalsa

Maya Fiennes

Anand Mehrotra

Tracee Stanley

Yogarupa Rod Stryker

Gurucharan Singh Khalsa, PhD

Tommy Rosen

Jai Dev Singh

Jeanie Manchester

Dr. Francesca McCartney

Ishan Tigunait

Dr. Bonnie Greenwell

Sukhdev Jackson

Sat Bir Singh Khalsa, PhD

Indu Arora

Akah Jackson

Kara-Leah Grant

Gloria Latham

Kirti Srivastava

Rachel Hunter

Raja Choudhury

Sadhvi Bhagawati Saraswati

Christopher Tompkins
With Host: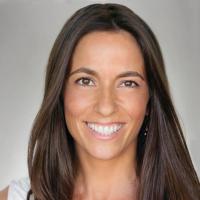 Kia Miller
Yoga and Meditation Teacher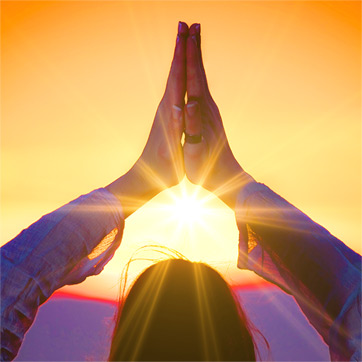 Everything in the universe is energy.
Kundalini is the energy of awakening, it represents your potential as a human being.
Kundalini unlocks the "you within you…" It's a path for your deepest transformation yet.
Awakening your Kundalini is about becoming a true master of the energy YOU ARE — a creative intelligence that's powerful beyond measure, and intimately connected to your soul.
In the Awaken Your Kundalini Summit series, you'll receive leading-edge practices and tools to ignite deeper levels of healing, spiritual awareness, and energy mastery.
The visionary speakers in this series show you how to awaken your full potential, move through energy blocks, and align your entire life with the powerful spiritual energy within you.
Transform Denser Energies and Conditioning Into Freedom & Joy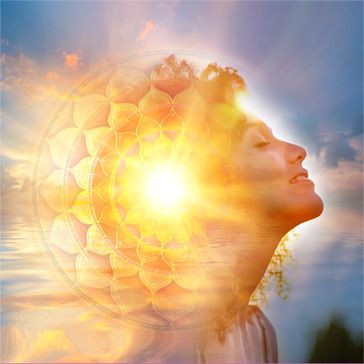 Kundalini is not an esoteric principle... it's a force within each and every one of us. The ancient yogic texts reference it... modern scientists talk about it... and you can access it not only through specific practices, but also in the way you approach life and walk through the world.
Kundalini practices can help you transform old belief systems, stuck emotions, and feelings of lack or low self-worth. You'll begin to respond, rather than react, to life as you break through the denser energies of trauma, suffering, and conditioning.
You'll show up for life more confident, more spontaneous, more joyful.
Your Kundalini energy is also a gateway to your intuitive mind... inner divine wisdom to guide your choices and actions.
How?
Through a daily spiritual practice that's right for you, you can discover deeper healing and heighten your energetic frequency – moment by moment, day by day.
To guide you, we've brought together experts with diverse experience and approaches – each one, a trusted leader in their field. You'll receive the tools you need to discover true healing and the inner awakening (and bliss!) you yearn for.
You'll learn how to safely and effectively awaken your Kundalini and begin to master this inner spiritual energy...
Here's some of what our brilliant speakers will be sharing with you...
| | |
| --- | --- |
| | Be among the countless people on the planet who are experiencing a spiritual and energetic awakening and evolution, with Guru Singh. |
| | Kia Miller shares the intention behind the series and how and why Kundalini awakening is accessible to everyone. She reveals 5 powerful lessons to guide you through this time. |
| | Pandit Rajmani Tigunait reveals the origin of Tantric Kundalini practices. |
| | Anand Mehrotra speaks to the process of unlocking the innate potential of BEING through systematic practices and a holistic approach. |
| | Experience Maya Fiennes' energizing Kundalini breathing exercises to increase healing and joy. |
| | Jai Dev Singh demystifies the so-called "dangers" of Kundalini and shares practical tips to awaken the spiritual force within you. |
| | Wake up your creative genius and sense of oneness by awakening Kundalini Shakti with Jeanie Manchester. |
| | Rachel Hunter unpacks a step-by-step approach to Kundalini through the integration of yoga and natural elements consciousness — including the practices of Shavasana, emotional purification, Mauna, Yoga Nidra, and meditation. |
| | Raja Choudhury reveals the transformative power of Shiva and Shakti (Consciousness and Energy). |
| | Learn a proven Western approach to Kundalini — backed by four decades of research on the biological basis of this energy — with Francesca McCartney. |
| | Tommy Rosen speaks to the power of Kundalini practices to heal addiction and thrive in every area of your life |
Ignite a Life of Joy & Presence Through a Daily Kundalini Practice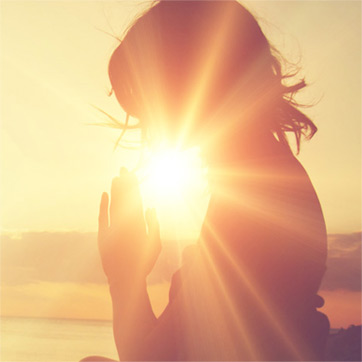 The practical experience of Kundalini cleanses and resets your energetic body. The moment you enliven and elevate your energy, you start to release mental and emotional patterns that have kept you at a certain level of consciousness and held you back from creating the changes you want to make in your life... physical, emotional, and spiritual.
During the Awaken Your Kundalini Summit series, you'll deepen your understanding of Kundalini, going well beyond yoga as fitness.
Kundalini is both mind-body practice and a path to deeper levels of spiritual awakening.
If you're intrigued by yoga, tantric practices, energy mastery, and spiritual evolution, our speakers in the Awakening Your Kundalini Summit series will provide powerful practices and wisdom to heal, empower, and inspire you.
In this groundbreaking series, you'll discover:
Kundalini practices to liberate you from monkey mind and transform emotional patterns
A comprehensive, practical Kundalini toolbox
Kundalini as a path to creativity, purpose, and wholeness
Tantric practices that bring you holistic healing
Energy-based techniques to move you from your intellectual mind to your intuitive mind
The power of energy mastery, which allows you to take full responsibility for your life, actions, and thoughts
Wisdom and tools to break thr ough the density of trauma, pain, and conditioning
Understand the experience of neutrality and non-reactivity
Ways to access more joy and your authentic power with Kundalini
How to work with Kundalini energy, safely and effectively
Centering techniques to elevate your frequency, clear your mind, and access divine wisdom
And so much more!
Plus, you'll gain practical skills for living heart forward, with love and compassion as your guide...
You're in good hands with series host Kia Miller, an internationally celebrated yoga teacher, and the leader and founder of Radiant Body Yoga — a holistic approach that honors the healing and transformational potential within yoga. Her mission is to inspire and awaken people to their own power and creative potential. She sees this series as an opportunity to present compelling information that gets people into practice — from practice, all else is revealed.
Co-Sponsors